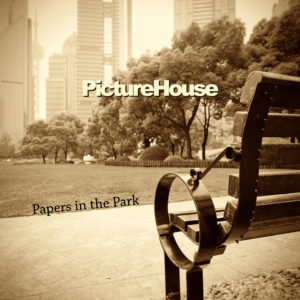 Papers in the Park, the next single from the acclaimed "evolution" album will be available to download on iTunes and other online stores from November 22nd in Ireland and from November 25th in the UK.
In traditional PictureHouse style, the release will be celebrated with two shows (Dublin on November 22nd and Limerick 23rd).
Written almost 20 years ago with legendary songwriter Graham Lyle (Graham was headhunted by Sir Paul McCartney to write songs for Apple Corp in the Late 60′s, he's also a founder member of "Gallagher and Lyle" and his credits
include "What's Love Got To Do With It?") "Papers in the Park" is something of a sleeper having been shelved just before PictureHouse parted company with London Records before signing with East/West on Warner Music in the mid 90′s. The single will be backed with 3 live songs from a recent radio session including the smash hit "Sunburst".
November 22nd, The Village Dublin Book Now
November 23rd, Dolans, Limerick Book Now